Lorna Woodbridge; Dush Shetty; Sharif Abdullah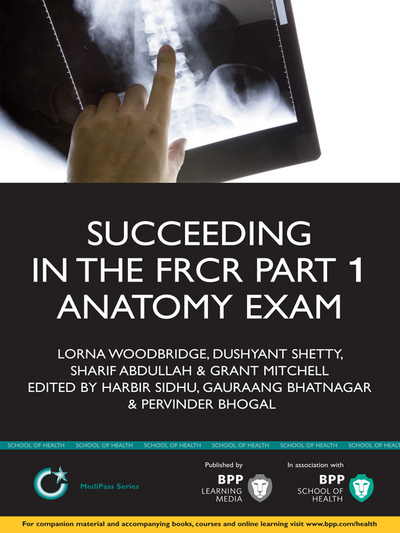 The FRCR Part 1 exam is the first in a series of daunting exams that candidates must pass before becoming a fellow. The exam, consisting of a physics part and an anatomy part, has always been seen as challenging but the recent introduction of the anatomy paper has increased the difficulty considerably.
This book aims to assist would-be fellows in their preparation for the examination. Consisting of 400 images divided into 20 separate exams it aims to replicate the real exam as closely as possible. Representative images from all modalities have been carefully selected with a variety of normal variants designed to create a challenging but realistic preparation tool. This book, alongside anatomy texts and an anatomy atlas, should enable candidates to feel fully prepared on exam day and includes 400 images divided into 20 individual mock examination. Designed to replicate as closely as possible the real exam to give you the best chance on exam day. Normal variants and all imaging modalities are included. Written by registrars who recently sat and passed the exam, this book will be most useful in preparations for the FRCR Part 1Anatomy exam.
This item is Non-Returnable.
Download