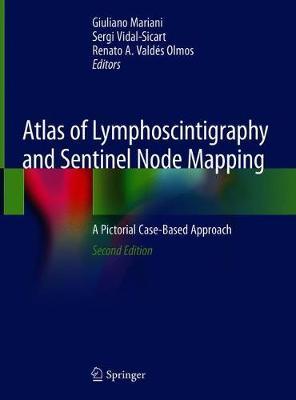 Giuliano Mariani, Sergi Vidal-Sicart, Renato A. Valdes Olmos
The main goal of the second edition of this book is to update the content on the rapidly growing field of lymphoscintigraphy, a radionuclide-based imaging procedure that provides information on the functional status of the lymphatic system. Although the technique was originally introduced to identify the cause of peripheral edema (i.e., blockage of the venous or lymphatic circulation), more recent and widespread applications include radioguided biopsy of the sentinel lymph node in patients with solid cancers. This procedure is crucial for the adequate planning of oncologic surgery in a growing number of cancers, most notably breast cancer, cutaneous melanoma, head and neck cancers, penile cancer, and cervical cancer.
The book focuses on the latest advances in lymphoscintigraphy techniques, including both novel tracers recently approved for clinical use (especially in the field of sentinel lymph node mapping) and the expanding role of hybrid imaging with SPECT/CT – and in sentinel node detection using hybrid tracers (radiolabeled and fluorescent) for dual-signature guidance. Each chapter addresses the clinical application of lymphoscintigraphy in different anatomic areas or disease conditions. After an introductory section concerning the pathophysiology of the specific site/disease, the clinical relevance and impact of lymphoscintigraphy is demonstrated by a collection of richly illustrated teaching cases describing the lymphoscintigraphic patterns most commonly observed, as well as anatomic variants and technical pitfalls. Emphasis is placed on tomographic multimodality imaging.
The book gathers contributions by experts in nuclear oncology, who have revised their chapters by updating the didactic material and adding clinical cases. Regarding sentinel lymph node biopsy in particular, a major distinction of this text is the incorporation of the staging guidelines of the American Joint Committee on Cancer (8th edition) into the didactic material.

Download