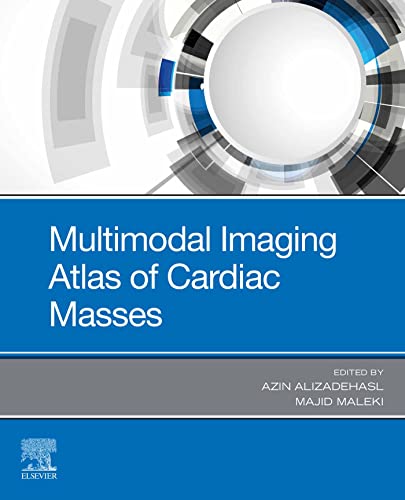 Azin Alizadehasl
Covering a broad range of topics with side-by-side radiographic images, Multimodal Imaging Atlas of Cardiac Masses provides basic-to-advanced clinical tips on the use, clinical applications, and interpretation of cardiac imaging for cardiac masses. Written by a team of international experts in cardiac imaging, cardiac pathology, and cardiac surgery, this title features separate chapters on imaging modalities, anatomic pitfalls, cardiac thrombus, benign tumors, infectious lesions, and malignant tumors.  This practical title is an essential guide for cardiologists, interventional cardiologists, cardiac surgeons, radiologists, and others to recognize the typical features of these uncommon conditions and to formulate team-based treatment plans for these complex patients.
Covers multimodal cardiac imaging depicting all types of cardiac masses.

Includes anatomic pitfalls, artifacts, differential diagnoses, and metastasis.

Features 600 figures and 100 video clips of cardiac imaging, including echocardiography, CT, CMR, and PET, with photos of histopathologic findings and masses after surgery.

Includes important clinical points on interpretation and differentiation of benign tumors, malignant tumors, and artifacts.
Download