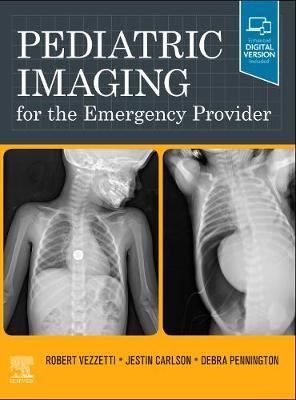 Robert Vezzetti, Jestin Carlson, Debra Pennington
Children and infants comprise up to 20% of emergency department visits, and emergency physicians must be knowledgeable in choosing the most appropriate imaging modality to arrive at an accurate diagnosis and provide optimal patient care. Written specifically for the non-specialist and those with limited pediatric training, Pediatric Imaging for the Emergency Provider provides expert guidance in this challenging area. Abundant high-quality imaging examples cover the full range of pediatric disorders you're likely to see, including trauma, musculoskeletal, pulmonary, ENT, cardiac, genitourinary, gastroenterology, neurological, and neonatal patients.
Presents more than 80 common and important rare cases, supported with 450+ images across relevant modalities including ultrasound, radiography, CT, and MRI.
Identifies key radiographic findings for various pediatric conditions including congenital heart lesions, surgical entities, infectious disease processes, and traumatic injuries.
Accompanies images with clear, concise text that makes it easy to grasp the most clinically significant points of each case.
Provides expert guidance on best practices in important areas of pediatric imaging such as sedation, ionizing radiation exposure reduction, and imaging modality selection.
Enhanced eBook version included with purchase. Your enhanced eBook allows you to access all of the text, figures, and references from the book on a variety of devices.

Download