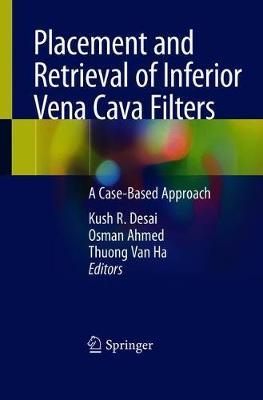 Kush R. Desai, Osman Ahmed, Thuong Van Ha
This book addresses placement and retrieval of inferior vena cava (IVC) filters. Until 2010, utilization of IVC filters had been increasing since their introduction in 1967. Studies in the early 2000's, however, identified that prolonged caval interruption with IVC filters were fraught with complications including filter fracture, migration, and caval thrombosis. This subsequently led the FDA to issue an advisory recommending judicious placement and timely retrieval of IVC filters by treating physicians. This safety advisory ultimately created a heightened awareness by medical professionals and the general public regarding the negative consequences surrounding long-term caval filtration. Subsequently, IVC filter placements decreased nationally while retrievals conversely increased in the post-FDA advisory era. During this same time period, interest in complex IVC filter retrieval also increased as a method to manage patients identified to have or be at risk for complications secondary to prolonged filter implantation.
Given these established trends and interest surrounding advanced techniques in IVC filter retrieval, this book addresses these topics in a reader-friendly, case-based format. Chapters focus particularly around the recognition and management of filter-related complications. Additionally, advanced techniques employed by experienced operators for complex filter retrieval are also discussed. For completeness, the book also includes a review of indications and appropriate methods for IVC filter placement.
This book is unique in that, at present, descriptions of complications and advanced techniques utilized for complicated IVC filter removal consist mainly of case reports and case series scattered throughout the literature. This publication serves to compile these sources into a single comprehensive entity for physicians treating patients with IVC filters. Chapters are organized to begin with a few introductory paragraphs highlighting the relevant literature (and providing references for in-depth reading) followed by several cases demonstrating tips, tricks, and procedural pitfalls. When possible, each case will include a step-by-step description of the technique being described.
This is an ideal guide for interventional radiologists, interventional cardiologists, and vascular surgeons that perform or are interested in performing filter retrieval beyond standard techniques.

Download