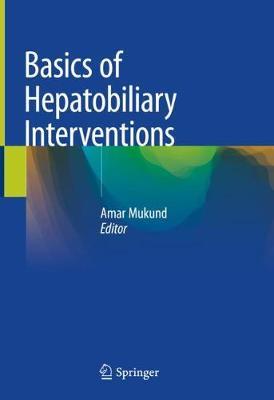 Amar Mukund
This book covers interventional treatments (minimally invasive therapies) for the management of various hepato-biliary disorders and the complications arising due to liver cirrhosis and portal hypertension. Given that interventional radiology and hepato-biliary interventions are comparatively new, very little literature is available on them. This book addresses that gap and offers practitioners and trainees a guide to the management of various hepato-biliary disorders requiring radiological interventions.
The content addresses both non-vascular and vascular procedures. The respective chapters cover various procedures, such as image guided diagnostic tissue sampling (FNA and biopsies), guided liver abscess and biliary drainage procedures, liver tumor ablation, intra-arterial and intravenous techniques for the management of vascular diseases of the liver and portal hypertension, variceal bleeds and tumor management. Last but not the least, detailed chapters on interventions for post liver transplant complications are also included.
The book is chiefly intended for practicing interventional radiologists, as well as fellows and trainees in interventional radiology courses.

Download