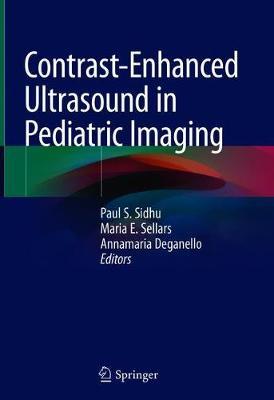 Paul S. Sidhu, Maria E. Sellars, Annamaria Deganello
This book is a comprehensive guide to the rapidly evolving field of contrast-enhanced ultrasound (CEUS) in the child. The uses and interpretation of CEUS are clearly explained with the aid of numerous illustrations. The coverage encompasses both established indications, such as focal liver lesions, abdominal solid organ injury, and vesicoureteral reflux, and a range of newer applications. Extensive information is also provided on microbubble agents and their use in the pediatric age group, as well as on practical aspects of setting up a CEUS service for children.
CEUS is a safe imaging method that is ideal for the young patient and can be used for problem solving in a number of clinical situations. Ultrasound combined with microbubble contrast avoids the ionizing radiation of a CT examination, the use of iodinated contrast, the need for sedation or a general anesthetic, and the complexities of MR imaging. In bringing readers up to date with best practice and the latest innovations in CEUS, this book will be of value for pediatric radiologists, pediatric sonographers/technicians, and pediatricians.

Download