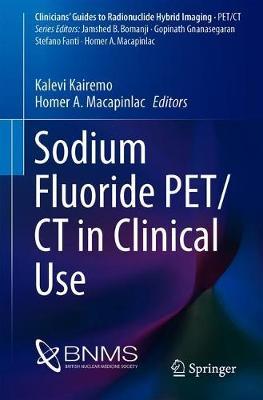 Kalevi Kairemo, Homer A. Macapinlac
This pocket book is the first of its kind on sodium fluoride (18F-NaF)-PET and addresses skeletal as well as cardiovascular applications. In malignant metastatic diseases 18F-NaF-PET has already demonstrated its benefits in cancer staging, re-staging, follow-up and response evaluation. It also has an emerging diagnostic role in the calcified soft-tissue metastases of primary bone tumours, and can be applied to evaluate cardiovascular diseases, such as calcifications in heart valves and peripheral vascular disease.
The book is divided into 11 chapters: five on oncology, four addressing the general aspects of skeletal conditions, and two on cardiovascular diseases. It offers a valuable guide for referring colleagues, nuclear medicine physicians/radiologists and aid clinicians, and highlights the main applications and limitations of 18F-NaF-PET hybrid imaging (PET/CT).

Download