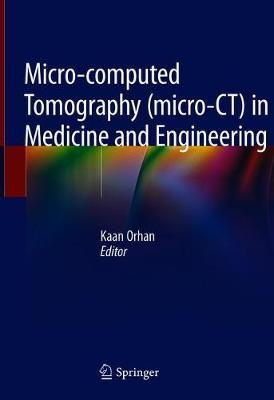 Kaan Orhan
This book focuses on applications of micro CT, CBCT and CT in medicine and engineering, comprehensively explaining the basic principles of these techniques in detail, and describing their increasing use in the imaging field.
It particularly highlights the scanning procedure, which represents the most crucial step in micro CT, and discusses in detail the reconstruction process and the artifacts related to the scanning processes, as well as the imaging software used in analysis.
Written by international experts, the book illustrates the application of micro CT in different areas, such as dentistry, medicine, tissue engineering, aerospace engineering, geology, material engineering, civil engineering and additive manufacturing.
Covering different areas of application, the book is of interest not only to specialists in the respective fields, but also to broader audience of professionals working in the fields of imaging and analysis, as well as to students of the different disciplines.

Download