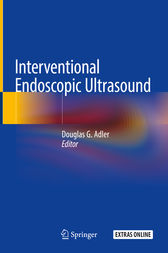 Adler, MD, FACG, AGAF, FASGE, Douglas G.
This volume provides a comprehensive, state-of-the-art overview on interventional endoscopic ultrasound (EUS). Each chapter covers a single procedure or related group of procedures, features a detailed literature evaluation and tips on these cutting edge endoscopic techniques, and is accompanied by a comprehensive endoscopic video and illustrative endoscopic and ultrasonographic images. The text also reviews adverse events related to interventional EUS, both how to avoid them and how to manage them when they arise.
Written by to endoscopic experts in the field, Interventional Endoscopic Ultrasound is a valuable resource for practicing gastroenterologists who perform advanced endoscopy.
Download